| | |
| --- | --- |
| Posted on May 1, 2009 at 10:11 PM | |
I've created some wonderful high key, black and white images as a new project I started working on aimed members of "Owned by Cavalier King Charles Spaniels" (OBCKCS) group of which I am also a member.
I am offering to turn happy snaps of pets into wonderful high key balck and white prints.
This idea has grown and can be adapted to almost any subject.  If you like the end result and are interested, just drop me a line at amancuso@galleriamancuso.com or head to the contact page.
You can check out my new works here.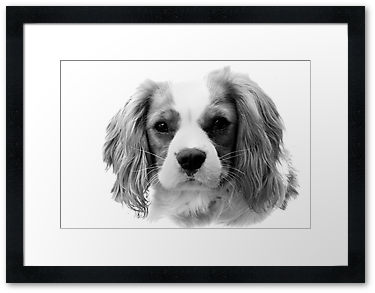 Enjoy.
Categories: All, new work, special offers